LOCATED: JORDAN
Ahmed Al Amra is the Country Representative of the Global Green Growth Institute (GGGI) in Jordan. He leads and directs the operational day to day activities of the country program, has the overall responsibility for the strategic leadership and direction of the country program to achieve the organizational vision, goals and objectives.
Mr. Amra is a highly-qualified sustainable and green development expert with more than 13 years of leadership and experience through outstanding capabilities in developing, managing and implementing sustainability projects especially those are in the fields of Energy Efficiency, Renewable Energy, Energy Conservation, Water Conservation and Carbon Management. Mr. Amra has a BSc in Mechanical Engineering and a Masters Degree in Industrial Engineering. He is also a member of the Association of Jordanian Engineers, the Association of Energy Engineers and the Jordanian Energy Engineers. In addition, he has got several professional certificates that would support his active position in the field of sustainable development like; Certified Energy Manager CEM from the Association of Energy Engineers AEE - USA, Certified Carbon Reduction Manager CRM from the Association of Energy Engineers AEE - USA, Certified Measurement and Verification Professional from the Association of Energy Engineers AEE – USA, Diploma in the Environmental Impact Assessment EIA from the Jordan Environment Society JES - Jordan. Mr. Amra has a unique kind of mixture of solid technical background, deep understanding for the green growth issues in Jordan and the region, deep understanding of the policies, regulations, limitations, key challenges and opportunities, in addition to having an excellent network of connections with different market sectors and donors. During his career path he has been in direct contact with all the governmental programs for sustainable and green development, and had a role - with well known international companies - in developing several sustainable development programs.
Mr. Amra has a strong business development background that would perfectly cover the different areas of development like problem identification, concept development, market research, situation analysis, planning, budgeting, monitoring and verification, general management and team leading…etc. His mother tongue is Arabic and speaks English fluently.
LOCATED: CANADA
Emily Bland is a recent graduate of the Commerce program at Memorial University. In 2015, Emily was named HSBC's Women Leader of Tomorrow for Atlantic Canada, 21 Inc's Top 50 Emerging Leaders in Atlantic Canada and in 2016 she received the Unilever Leaders for a Brighter Future Award for Canada. During her time at MUN she was heavily involved with the Enactus Memorial volunteer group. She served as the teams' president for two years. In 2016, she lead the team beating out over 1,700 university teams around the world to be named the World Cup champion and then, in 2017 to be named runner up. This year the team consisted of 60 members that ran 9 projects that impacted the lives of over 6,000 people, created over 150 jobs and generated over 3.9 million dollars in revenue.
Emily is now working as a social entrepreneur and transforming the project that lead to the success on the Enactus stage into a social enterprise. That project is SucSeed, a social enterprise that employees at-risk and homeless youth to build home hydroponic grow tanks. Then the profits are used to fund grow tanks being placed in Northern Canada, providing food security for all. Today SucSeed employees 6 at risk youth, has improved the food security of over 1000 Canadian families, is running international pilots in Haiti and India and is working with Tim Hortons to put hydroponic grow tanks in every elementary school in Canada. SucSeed is now a Genesis Center Client, a SheEO Venture and a part of the Next 36 cohort for 2018.
LOCATED: UGANDA
Dagmar Zwebe is the Country Representative for the GGGI Uganda program. In this capacity Dagmar aims to ensure timely, high quality delivery of GGGI's commitments to the Government of Uganda, GGGI's donors and other stakeholders. Dagmar is working closely together with the team in Uganda to support all stakeholders in achieving socially inclusive, environmentally sustainable and resource efficient green growth in Uganda.
Prior to joining the GGGI Uganda team, Dagmar was the Deputy Country Representative of the GGGI Indonesia Green Growth Program, a collaboration between GGGI and the Ministry of National Development Planning/National Development Planning Agency. Coming from a strong management background, and with a lot of Renewable Energy, Climate Change and gender and social inclusion experience she was in charge of the day-to-day staff and project management, specifically in the fields of the Green Climate Fund, Energy, Special Economic Zones, Knowledge and Capacity Development, and Communication.
Before joining GGGI, Dagmar was a Renewable Energy Sector Leader managing the quality and development of the Renewable Energy portfolio of SNV Vietnam existing out of multiple projects in the field of small and medium scale biogas, cookstoves, gasifiers and a number of other mainly biomass related projects and consultancies. Furthermore, she has also served at the Team Leader for a multi country (Cambodia, Lao PDR and Viet Nam) ADB funded Climate Change Mitigation project focusing on gender inclusion in mitigation initiatives.
Dagmar holds two MSc degrees; an Industrial Engineering and Management degree, from the University of Twente, the Netherlands and a Masters from SOAS School of Oriental and African Studies, University of London on Poverty Reduction; Policy and Practice with a specialization in Development Management.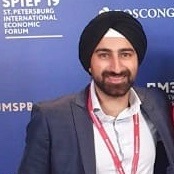 LOCATED: SINGAPORE
Sahib works at LeapFrog Investments, an emerging markets impact investment fund focused on serving the four billion emerging consumers in Africa and Asia. LeapFrog is a pioneer in profit-with-purpose investment and helps build extraordinary companies that deliver top-tier financial and social returns. Sahib has spent a significant amount of time analysing the solar off-grid energy sector and has observed how clean and reliable energy is changing the underlying topography of electricity infrastructure as we move towards distributed, low-carbon systems. Consumers in Africa and Asia can now produce their own power, enabling them to actively manage their own relationship with energy for the first time.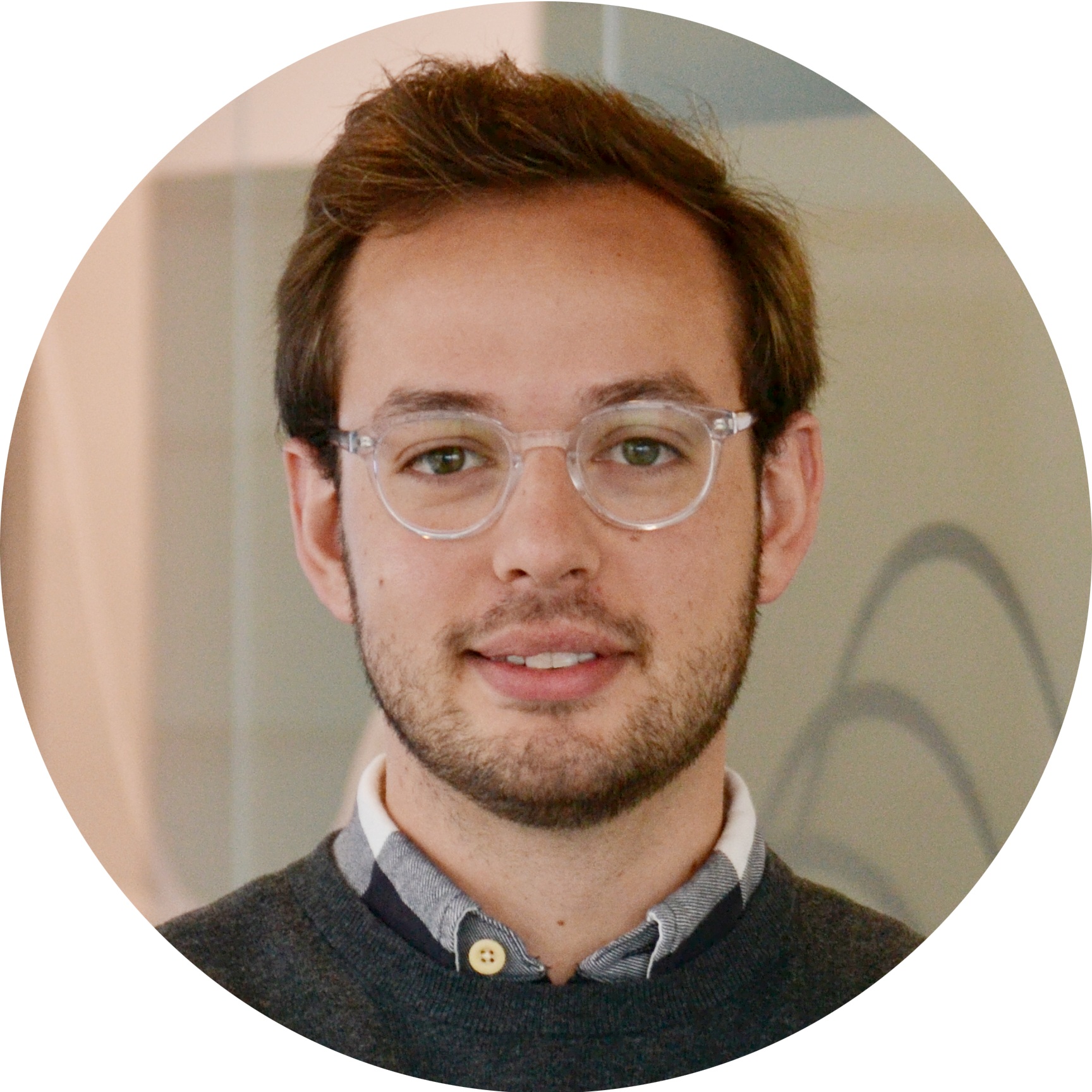 LOCATED: CANADA
I'm Steven ten Holder, founder of Acorn Biolabs. I started as an academic brainstorming strategies to circumvent biological aging since late high school. The idea to collect and preserve accessible young cellular material to use in the future as a therapeutic starting point came to me during a coop term at Waterloo. After about two years of sustaining the startup by winning numerous pitch competitions and participating in numerous accelerators (Velocity $25k, Y-Combinator, Accelerator Centre, Creative Destruction Lab, JLABS) our traction enabled a $3.3M seed round raise. Our team now sits at around 12 full-time employees in downtown Toronto, we've launched an in-person version of our service, and we're gearing up to launch our full kit later this year.
LOCATED: JORDAN
Marshall Brown is Senior Program Officer for GGGI's Jordan Program. He graduated from Yonsei University with a Master's degree in International Cooperation and has worked with GGGI since 2014. He has worked on a wide variety of organizational and program development assignments, including establishment of GGGI country programs in LDCs such as Senegal, Uganda, Nepal, Mozambique, Lao PDR and Myanmar. In Jordan since 2017, he is project manager for GGGI's work developing the National Action Plan for Green Growth 2020-2030, which covers six key sectors: Agriculture, Energy, Waste, Water, Tourism and Transport. Marshall has conducted research in the areas of green infrastructure finance, electric mobility, and entrepreneurship. As an educator for 7 years in Korea, he taught courses in presentation, debate, and ESL communication.
LOCATED: PHILIPPINES
Juhern Kim is a Country Representative of the GGGI Philippines. He is a founding member/ manager of the Greenpreneurs, a brand-new global initiative designed to support young entrepreneurs to convert their innovative ideas into realistic business plans. He has a passion on nurturing young and innovative entrepreneurs implementing green growth. In 2012, for instance, he initiated and implemented a micro solar-home system project in rural Cambodia while encouraging grass-root entrepreneurship – as a result, a local start-up was established. He was elected as advisory board member of Merry Year Social Consulting – Korea's impact investing advisory dedicated to social enterprises –, and served an expert panel for national competition of ENATUS, one of the world's largest start-up competition platforms for young entrepreneurs. Since 2012, he has been serving numerous roles at GGGI, which includes Acting Country Representative of Colombia and Viet Nam, Program Lead of Costa Rica, Senior Land-use Specialist, and Program Manager of Cambodia/Viet Nam program. He also recently led a special task force of operationalizing the Simplified Access Process (SAP) pilot scheme of the Green Climate Fund (GCF). Prior to joining GGGI, he worked for UN Environment, The Economics of Ecosystems and Biodiversity (TEEB), Ministry of SMEs and Start-ups of Republic of Korea, and Corporation 2020 initiative, where he learned both public and private perspectives on greening key economic sectors. He has been working widely on agriculture, forestry, and energy sector issues throughout his 15 years of career in the sustainable development field.
LOCATED: UNITED ARAB EMIRATES
Mounir is the Senior Sustainability Engineer for SEE Nexus, consultants for The Sustainable City, Dubai responsible for Water, Waste, Mobility. He is passionate about the intersection of urban sustainability, technology and entrepreneurship. He holds a Bachelor in Chemical Engineering and Master's of Engineering Design in Sustainable Infrastructure and has over 3 years of experience in water and wastewater treatment. Since 2015, he has worked in City Development & Operations at Emaar Economic City, master developers of King Abdullah Economic City responsible for strategic Water, Power, Transportation, Sustainability & Innovation projects and initiatives. Former co-Founder of Blossom, a startup accelerator focused on fostering the technology entrepreneurship ecosystem in Saudi Arabia. He was also the Project Officer for Local Pathways Fellowship initiative of the UN Sustainable Development Solutions Network, an Ambassador at Global Youth Climate Network, Global Shaper of Dubai hub and the Former Curator and Global Shaper of Jeddah Hub.
LOCATED: CAMBODIA
I am Samedy SUT based in Cambodia working for GGGI as Senior Officer, Green Investment on April 1st, 2019 recently. I am leading the investment advice and business modelling across the country program, looking in particular at waste management, sanitation and energy.
Prior to joining GGGI, I worked for Centre International du Crédit Mutuel (CICM), a mutual savings and credit network supported by the second largest cooperative bank in France. I also worked with Cambodia Rural Development Team's (CRDT) social enterprise program and with the non-profit Hand In Hand Cambodia. I have founded a number of social enterprises and has solid experience as a consultant for various government projects relating to energy, livelihoods and agricultural productivity. I got a good track record of more than 10 years in sales, marketing, social enterprise development, investment, financial management and business development. I am experienced in private companies and non-profit organizations and international work experience and exposure in India, Nepal, Bangladesh, Thailand, Laos, Ethiopia, Malawi and the USA.
I am pursuing a PhD in Public Policy with the University of Cambodia. I hold a Master Degree in Risk Management in Finance, Banking and Insurance, Southeast Asia awarded by Nantes University, France (2017) and also an MBA in Marketing and Sale Management at Cambodian Mekong University (2012).
LOCATED: MALAYSIA
Dr Renard Siew works across the nexus of engineering and economics to help develop sustainable communities. He is a Climate Leader, the Outgoing Curator of Global Shapers KL and a member of the World Economic Forum Expert Network focusing on Sustainable Development in Asia. He's also on the Advisory Board of Global Infrastructure Basel, Economists without Borders and a startup adviser to Swaayatt Robots and deMITasse Engines. Prior to this, he was a postdoctoral teaching fellow and a researcher at the Centre for Energy and Environmental Markets (CEEM) where he has worked on a number of portfolios including sustainability/ integrated reporting, ESG integration, socially responsible investment (across different asset classes: equities, infrastructure and property/real estate), climate change and sustainable construction for the building/infrastructure sector. Renard is a graduate of Cambridge University and UNSW. In 2013, he was selected as one of 15 international scholars to attend the PhD Academy at the Swiss Federal Institute of Technology (ETH). He has published in many international refereed journals. In 2014, he won a Highly Commended Paper award by the Emerald Literati Network and was a nominee for the Individual Leadership in Sustainability Infrastructure Award. He was the recipient of the Yayasan Sime Darby Scholarship, Cambridge Bursary Scholarship and ARG Hermes Scholarship.
LOCATED: SOUTH KOREA
Christina Cheong is a Green Cities Specialist with the division of Investment and Policy Solution in GGGI and is based in Seoul, South Korea. She works with country teams to deliver projects on sustainable and resilient buildings and affordable housing. She has also authored a GGGI publication on low carbon building materials as a viable alternative for housing construction.
Prior to GGGI, Christina was a Program Specialist with UN Women in Papua New Guinea, where she managed the Port Moresby Safe City Program, supporting national and city government to improve safety in public spaces and public transport through inclusive urban governance and participatory design. Her experience through the Safe City Program includes youth empowerment, civic engagement and partnership building to promote participatory and accountable planning processes, leading to improved conditions in the city. The Program also supported disadvantaged women and men in the informal economy in accessing information, training and services to secure their livelihoods. Christina also promoted civic participation and improved transparency in the design and management of public spaces and services through introduction of appropriate technology. Prior to working with UN Women, Christina spent 8 years with an engineering consultancy, designing climate-friendly buildings and developments. She has also volunteered on infrastructure and capacity development projects in Angola, Mozambique and South Africa with various development organizations.
LOCATED: CAMBODIA
Karolien is a Country Representative for Cambodia at the Global Green Growth Institute. She heads the country team providing policy and investment advice to government on green urban development, green industry, energy efficiency and sanitation. She also spent two years as a Programme Development Manager in Seoul where she steered the development of 10 medium term country strategies in support of economic growth that is strong, resource efficient, low carbon, socially inclusive and more resilient to climate change; adding 5 new countries to the GGGI portfolio.
Prior to working at GGGI, Karolien spent three years as Deputy Head of Mission, Belgian Delegation to UNESCO and five years at the UNDP. While with the UNDP she provided advice on aid effectiveness and institutional reform for partner countries, advised the Somalia Government on strategic planning and effective management of development aid, and headed a team to support the Government of Bangladesh in making more effective use of its external development finance.
LOCATED: CANADA
Sean Collins is the President of Terrapin Geothermics, a Canadian project development and engineering firm for waste heat recovery and alternative energy. Sean oversees the development of emission-free projects in the oil and gas and geothermal industries.
Prior to Terrapin, Sean co-founded Student Energy, a global non-profit organization and educational tool delivering accurate and unbiased energy information to students. He was instrumental in generating over $750,000 in operational revenues in Student Energy's first 36 months, driving its growth from a small, Calgary-based start-up to an international group with over 40,000 members in 121 countries. Passionate about commercializing innovative, green ideas, Sean was also the Vice President of Sistainitech, an Edmonton-based containerized vertical farming entity that has raised over $2,000,000 to date.
Sean's experience in energy and entrepreneurship led to his selection as one of 40 Fellows appointed to Energy Futures Lab in 2015, and as one of the Top 40 under 40 in Edmonton in 2012. Sean has also spoken at the United Nations twice on innovative solutions to global sustainability challenges.
LOCATED: UGANDA
Mr. George Asiimwe based in the Global Green Growth Institute Uganda Country Office is the Senior Officer-Urbanization. George is responsible for leading Uganda's Urbanization and Green Cities Development work specifically providing technical and policy support; and mobilization of green financing for the green transport systems, physical and urban planning as well as extension of sustainable services such as solid waste management, waste water and fecal sludge management to urban areas in Uganda.
Meet the 2019 Subject Matter Experts
LOCATED: GERMANY
EXPERTISE: DESIGN THINKING
Leveraging human-centered innovation methods to achieve Sustainable Development, Steffen fosters new, innovative solutions to challenges related to natural resource management and climate change.
Steffen Dehn studied International Forest Ecosystem Management at the University for Sustainable Development in Eberswalde, Germany. His areas of focus are international climate policy and ecosystem-based climate change solutions. He currently is the focal point for the Major Group Children and Youth to the United Nations Forum on Forests. After working with GIZ in the field of international cooperation and development in Indonesia, he kicked off his freelancing career combining human-centered creative elements from Design Thinking with his areas of interest to foster innovative approaches to natural resource management challenges.
LOCATED: NEW ZEALAND
EXPERTISE: FINANCE & IMPACT
Lucas has tackled climate change from a range of different angles. He's worked as a researcher on the international climate negotiations, helped Oxfam develop their position on climate justice, developed many of the forestry aspects of New Zealand Emissions Trading Scheme, founded a company that helps people build more sustainable homes which won people's choice and judges choice awards from Climate Colab, and currently leads the development of a big corporate's climate change strategy. Last year, he launched the Auckland Climathon, an event where >150 participants worked on launching climate related businesses during a 24 hour period.
He currently leads Fonterra climate change strategy. He holds an MBA from INSEAD and has a general interest in business and finance. He has experience developing impact models and measuring the wider social benefits of a project.
LOCATED: UNITED STATES
EXPERTISE: IMPACT ASSESSMENT
Radhika Lokur has several years of experience in social impact evaluation consulting and research, having worked with Innovations for Poverty Action and IDinsight. She has worked extensively on social protection, financial inclusion, and public health related development programs. Radhika also co-founded Jal Jyoti, a non profit organization in India, aimed at increasing access to cost effective lighting solutions in urban slums. She holds a Masters in International and Development Economics from Yale and will be studying for her MBA at Harvard in the fall.