Bernard Keikara Mugume
nationality: Uganda
located: uganda
Bernard Keikara Mugume is passionate about fostering the young generation to be problem solvers on issues of poverty and unemployment. As the Founder and Executive Director of Focus Youth Forum (FYF), a youth-led social enterprise that provides mentorship and capacity-building to young people to help them realize their potential as creators, innovators and social change makers. He has over 7 years in financial management, relationship management, sales and marketing from banking financial institutions. He has also gained exposure in businesses especially from different sectors which includes agriculture production, value addition, business and entrepreneurship.
Mounir Kabbara
nationality: canada
located: United Arab Emirates
Mounir is the Senior Sustainability Engineer for SEE Nexus, consultants for The Sustainable City, Dubai responsible for Water, Waste, Mobility. He is passionate about the intersection of urban sustainability, technology and entrepreneurship. He holds a Bachelor in Chemical Engineering and Master's of Engineering Design in Sustainable Infrastructure and has over 3 years of experience in water and wastewater treatment. Since 2015, he has worked in City Development & Operations at Emaar Economic City, master developers of King Abdullah Economic City responsible for strategic Water, Power, Transportation, Sustainability & Innovation projects and initiatives. Former co-Founder of Blossom, a startup accelerator focused on fostering the technology entrepreneurship ecosystem in Saudi Arabia. He was also the Project Officer for Local Pathways Fellowship initiative of the UN Sustainable Development Solutions Network, an Ambassador at Global Youth Climate Network, Global Shaper of Dubai hub and the Former Curator and Global Shaper of Jeddah Hub.
Renard Siew
nationality: Malaysia
located: malaysia
Dr Renard Siew works across the nexus of engineering and economics to help develop sustainable communities. He is a Climate Leader, the Outgoing Curator of Global Shapers KL and a member of the World Economic Forum Expert Network focusing on Sustainable Development in Asia. He's also on the Advisory Board of Global Infrastructure Basel, Economists without Borders and a startup adviser to Swaayatt Robots and deMITasse Engines. Prior to this, he was a postdoctoral teaching fellow and a researcher at the Centre for Energy and Environmental Markets (CEEM) where he has worked on a number of portfolios including sustainability/ integrated reporting, ESG integration, socially responsible investment (across different asset classes: equities, infrastructure and property/real estate), climate change and sustainable construction for the building/infrastructure sector. Renard is a graduate of Cambridge University and UNSW. In 2013, he was selected as one of 15 international scholars to attend the PhD Academy at the Swiss Federal Institute of Technology (ETH). He has published in many international refereed journals. In 2014, he won a Highly Commended Paper award by the Emerald Literati Network and was a nominee for the Individual Leadership in Sustainability Infrastructure Award. He was the recipient of the Yayasan Sime Darby Scholarship, Cambridge Bursary Scholarship and ARG Hermes Scholarship.
Imane Bensalem
Nationality: Morocco
Located: France
Imane is a global thought leader, designer, author and adviser who "puts big ideas on their feet." As founder of the Tribe of Why, she is passionate about entrepreneurship mentoring, business insights, scaling ideas, facilitating education programs on climate and creating on effective methods to engage more youth. Native from Morocco, she has created intimate Residency experiences for the world's top entrepreneurs, and writes extensively about emerging technology and humans.
Carolina Arango
nationality: colombia
located: Mexico
Carolina has more than 10 year in entrepreneurship and innovation. She has expertise in helping startups with their Business Model, MVP, Green technology development, innovation and benefactor systems. She is passionate about supporting young entrepreneurs that have amazing ideas to change or mitigate the environmental problems.
Leesa Charlotte
Nationality: australia
located: USa
As the General Manager of the Henley Club, a member's club for young leaders, Leesa more than doubled the size of the Club in under two years. She was the Founding Communications Director for Interns Australia which grew to become the peak body representing Interns in Australia.
Leesa has experience judging and facilitated hackathons, including for the Australian federal government. She is skilled in growing small, purpose driven businesses from early or nascent stage, in relationship management, strategic partnerships and community building.
She is passionate about giving back and and supporting young people with ideas to make the world better.
Sahib Maker
nationality: uk
located: Singapore
Sahib works at LeapFrog Investments, an emerging markets impact investment fund focused on serving the four billion emerging consumers in Africa and Asia. LeapFrog is a pioneer in profit-with-purpose investment and helps build extraordinary companies that deliver top-tier financial and social returns. Sahib has spent a significant amount of time analysing the solar off-grid energy sector and has observed how clean and reliable energy is changing the underlying topography of electricity infrastructure as we move towards distributed, low-carbon systems. Consumers in Africa and Asia can now produce their own power, enabling them to actively manage their own relationship with energy for the first time.
Samuel James Kpartor
Nationality: Liberia
Located: Liberia
Samuel J. Kpartor is a Climate Change Activist, an Entrepreneur and a Business Development Specialist with commitment, integrity and passion for success as his core values. He is the CEO/founder of Liberia Errand-Pro Services- LEPS, a youth based enterprise that helps runs errands for busy professionals affording more time for work and family. He also serves as the Technical Manager of GUSCEMAN INC, a Liberian own business where he helps in the provide Business development and entrepreneurial development services and initiatives to SMEs and businesses around Liberia. He is a fellow of the Entrepreneurship Track of YALI Cohort 7 hosted in Accra and a Global UNLEASH SDG Talent 2018 hosted in Singapore. In April of 2018, he was elected Secretary General of the Consortium of Business Development Service Providers, an institution that provides a platform for business development services and institutional development and strengthening through a strengthened network of Service Providers geared toward enhancing the growth He hopes to be one of Liberia's most successful Entrepreneurs and with that to also help build a new generation of young Liberian Entrepreneurs.
Chuy (Jesus cepeda)
nationality: Mexico
located: mexico
Chuy (Jesus) Cepeda is passionate about the future of cities and its sustainable growth. He has a PhD in AI and Robotics and has been a civic technology entrepreneur and software developer for the last +10 years. He is the Co-Founder and CEO at OS City, a company leading AI and Blockchain implementations in the Latin-american public sector. Chuy is also a fellow at the highly selective Global Solutions Program at Singularity University 2017 focused on applying exponential technologies in finding impact solutions for global challenges at NASA Ames Research Center, Silicon Valley. He has given talks at the World Economic Forum Annual Meeting in Davos, the Annual Meeting of New Champions in China and the Council of Future Cities and Urbanization in Dubai; also at the SU Global Summit in San Francisco and the Open Government Annual gathering in Buenos Aires, in several universities and coworking spaces such as the Media Lab Prado Madrid.
Nahom Zeleke
nationality: ethiopia
located: USA
Nahom Wodajo is a passionate young leader dedicated to nurture youth on developing entrepreneurial business and projects on renewable energy and recycling. He was born and lived for 25 years in Addis Ababa Ethiopia and currently moved to USA. He studied civil and Environmental engineering in Addis Ababa University and worked at Horn of Africa Regional Environment Center on Youth Climate Project for three years as coordinator. He is interested on green business and projects, hence worked on intensive youth and climate change proposals.

Ian Fisk
nationality: USA
located: USA
Ian solves big problems with laughter. He is often engaged as the person who knows who the right people are to get the job done. The rest of the time, he's empowering volunteers to solve problems in their own communities, and connecting them to resources. For the past twenty years, Ian's main job has been to listen to someone describe a difficult social, environmental, and/or financial challenge, and then build the best team in the world to advise or mentor those who will solve that challenge. He is the Executive Director of the Mentor Capital Network, which connects and coordinates mentors to support sustainable businesses. They have supported more than 500 companies from idea to launch to growth, engaged more than 1,000 mentors, and curated more than 8,000 mentor-to-entrepreneur matches.
Meet the 2018 Subject Matter Experts
ITALY
"All we can do is try, the ones who try create a difference."
Palash Sanyal is a professional in the field of sustainable development,environment and energy. He is currently working with the International Fund for Agricultural Development (IFAD) in Asia Pacific Region. He has previously worked with TEDTalk, WaterAid Bangladesh, Ricardo UK and other non-government organisations. Palash specialises in innovative design process, behavioural change and transdisciplinary sustainability issues. He has more than five years of facilitation experience, facilitating controversial issues for Soliya, World Humanitarian Summit, UNESCO, Harvard University, University of Saskatchewan and various other organisations.
USA
Monica Kang is a creative educator who is transforming today's workforce through the power of creativity. As the Founder and CEO of InnovatorsBox, Monica teaches creativity in a tangible, practical, and relatable way regardless of industry or job title. She has worked with clients worldwide including Fortune 500 companies, higher education, government, and nonprofits. Monica's work has been awarded across numerous platforms, including The White House, Ashoka Changemakers, National Minority Supplier Development Council (NMSDC), and Women's Business Enterprise National Council (WBENC). Driven by her lifelong love of knowledge, she is also an adjunct professor at BAU International University where she teaches entrepreneurship and leadership. Prior to InnovatorsBox, Monica was a nuclear nonproliferation policy expert in international affairs. She holds an M.A. from SAIS Johns Hopkins University in Strategic Studies and International Economics and a B.A. from Boston University.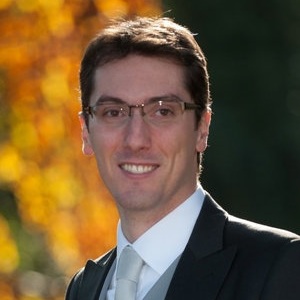 ITALY
"When it comes to sustainable development, it is all about understanding the systems we built and live in!"
Dr. Andrea M. Bassi is the founder and CEO of KnowlEdge Srl, a consulting company exploring socio-economic and environmental complexity to inform decision making for sustainability. Dr. Bassi is also an Extraordinary Professor of System Dynamics at Stellenbosch University and Senior Associate at the International Institute for Sustainable Development (IISD). Dr. Bassi has over 15 years of experience, supporting more than 40 governments and several international organizations on green economy strategies & scenarios, climate mitigation & adaptation and sustainable development. Dr. Bassi's strengths lie in the use of customized modeling and research techniques that focus on systems analysis, acquired through studies and years working with System Thinking and System Dynamics. Dr. Bassi holds a Ph.D. and M.Phil. in System Dynamics at the University of Bergen, Norway, a M.Sc. in Business and Economics at LIUC, Italy, and a postgraduate course in modeling the environment at the Universitad Politecnica de Catalunia in Spain.
GERMANY
Combining human-centered elements from Design Thinking with Sustainability topics, Steffen fosters new, innovative solutions to challenges related to natural resource management and climate change.
Steffen Dehn studied International Forest Ecosystem Management at the University for Sustainable Development in Eberswalde, Germany. His areas of focus are international climate policy, food security and ecosystem-based climate change adaptation and mitigation. He currently is the focal point for the Major Group Children and Youth to the United Nations Forum on Forests. After working with GIZ in the field of international cooperation and development in Indonesia, he recently kicked off his freelancing career combining human-centered creative elements from Design Thinking with his areas of interest to foster innovative approaches to natural resource management challenges.
PAKISTAN
Nimra is an environmental scientist, activist and co-author of the world's first Code of Professional Conduct for Legislators. Inspired by the public trust doctrine, the code commits politicians to make evidence-based decisions. Her research, policy and science background led her to 4ir.earth which helps leverage emerging technologies for environmental challenges. She has worked with WWF, The World Bank and International Union for the Conservation of Nature (IUCN). As the founder of Pakistan Sustainability Network, she has led campaigns that have set legal precedents. Nimra has designed pioneering research on climate change's impact on traditional livelihoods and advised governments on adaptation. As a Canadian youth delegate to COP21, she campaigned with diverse stakeholders for an ambitious Paris Agreement. Inspired by FAO recommendations on malnutrition, Nimra co-founded Thriving which facilitates insect protein startups. She has been raising awareness about and working on a film about Chronic Wasting Disease (that threatens North America's trillion dollar agriculture economy). She works for Hands On Growing, a non-profit that scales urban agriculture using an online platform.